I'll probably spend a couple of days in Seattle with my daughter and her fiance' before Jessy and I make our way south to Newport, Oregon.
We're going to be passing right through Portland, where I lived for six months. so I reached out to my old boss, who's now a real estate agent in Portland, and asked about possibly getting together for lunch mid-trip. We'll have to see how it goes, though. She and her husband are very Covid wary, so it'll hinge on what the state of the virus is in Portland come late April. I hope we get to see them.

But, aside from that, I need to start looking forward, beyond Newport and on to the trip back to Boston. This second leg will actually be the longest road in the United States. What makes it cool is that, with the exception of a few places where it merges with four or six lane interstates for a time, this road is two lane. This is the exact type of road that cross country drives were made for.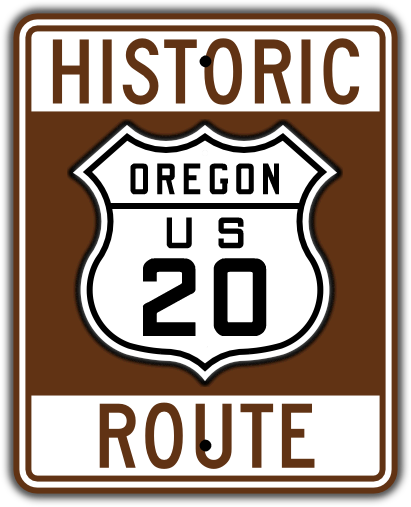 There's actually a website for historic US-20. Yeah, the road's got its own website, which you can find right here. That's a good thing, as it's chock-full of information about the road, the small towns along the way and the various sites you can see. Coupled with RGPS, my guess is that we're gonna' see a LOT of cool stuff.
I can't wait to hit the road...