So, if it hasn't been obvious, Covid-19 has been driving me up a wall. Yes, I know it's serious. Yes I know a lot of people have died. Yes I know it's a bitch to find toilet paper at Publix.

But we learn to move on.

This coming Saturday, I'll be doing just that, if only for a couple of weeks.
I'm going to leave St. Augustine Saturday morning, probably by 10:00am at the latest. I'll be heading over to Navarre, which is in the panhandle, to visit my friend Dan who, like me, is going nuts with the whole "social distancing" thing. The intent is just to spend a couple of days there unwinding and, really, getting myself amped up for the rest of the trip.
Not a bad place to hunker down for a couple of days...
Dan's dock on Pensacola Bay...
Dan's got to work on Monday, so that'll probably be the most opportune time for me to head north. I'm certainly going to miss that view, though.
From Dan's house, I'll make my way up to Memphis, Tennessee. I've never been to Memphis and, as it turns out, an old shipmate of mine lives there now. We were pretty good friends back in the day, and recently I got to wondering what happened to him. Well, leave it to Facebook. I punched in his name and, lo and behold, there he was. I sent him a message and he responded with his phone number. We were on the phone for over an hour when he invited me up for a visit. It was really just the luck of the draw that the invite coincided with this trip. When I told him I was looking forward to hitting Beale Street, his reply was "Oh, you wanna' go there? I was going to take you to the
real
Memphis."
Suffice it to say, we're going to visit
both
.
Oh, sign me up...
(photo courtesy of Memphis Daily News)
The nice thing about this trip is that there's no hard and fast schedule. If I spend two days in Memphis that's cool. If I spend four days there, that's good, too. With that said, I'm thinking two nights before I head off for northern Indiana and southern Michigan to visit friends. I'm hoping it's not too cold up there (it was 38° the other morning), but I'll be happy if I'm able to feel some actual springtime temperatures. I'd like to check out Saugatuck while I'm there, as well as the St. Joseph North Pier Lighthouse. It looks pretty sweet in photos I've found.
I mean, really?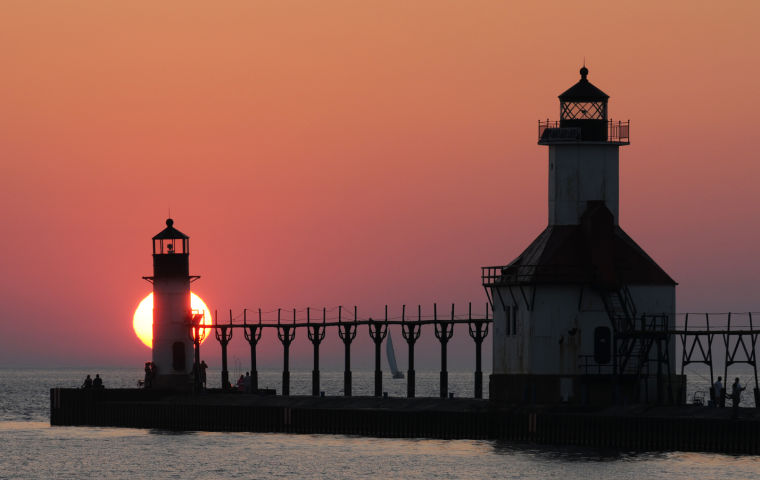 (

Photo courtesy of The Herald-Palladium

)
If I'm lucky, I may even be able to work in a tattoo shoot during this visit, as well (I need to get that project in high gear!).
From Michigan, I'll make my way down into Ohio to visit some family in Wooster. Not sure how many days I'll be there, but I know it won't be enough. I'm going to try to work in a tattoo shoot here, as well. I'll be in Ohio for Memorial Day, as well. I can't say I've ever enjoyed a midwest Memorial Day celebration before, but maybe this will be the year.
As I write this, I'm still trying to determine what the last stop will be. I'm hoping it'll be to visit my buddy Holt just south of Chattanooga. I've known Holt since we both lived in San Diego, and he's a phenomenal photographer. If things pan out, it'll be a nice stop along the way home.

Either way, I expect to be getting home either May 31 or June 1.

And then I think I'll take a nap...